LZ Heavy Duty High Head Slurry Pump:
LZ hard metal slurry pumps are designed for highly concentrated slurry and high head applications like ash removal in power plants and mining tailing. Oil lubrication with water-cooling design makes the bearings always working at lower temperature thus shaft could rotate more rapidly to get high head, direct connected drive are always optional by trimming impeller to appropriate diameter and to get performance just in need, save the cost for variable-frequency motor.Specially designed liners and impellers structure help pump get higher efficiency and high head.
Applications:
Usage of versatile wear-resistanct metal allows LZ slurry pumps could be used in different industries such as mill discharge and tailings in mining process, ash removal and FGD in power plants, coal washing in coal preparations, to reduce operation cost, minimize maintenance and down time.
Pump Structure: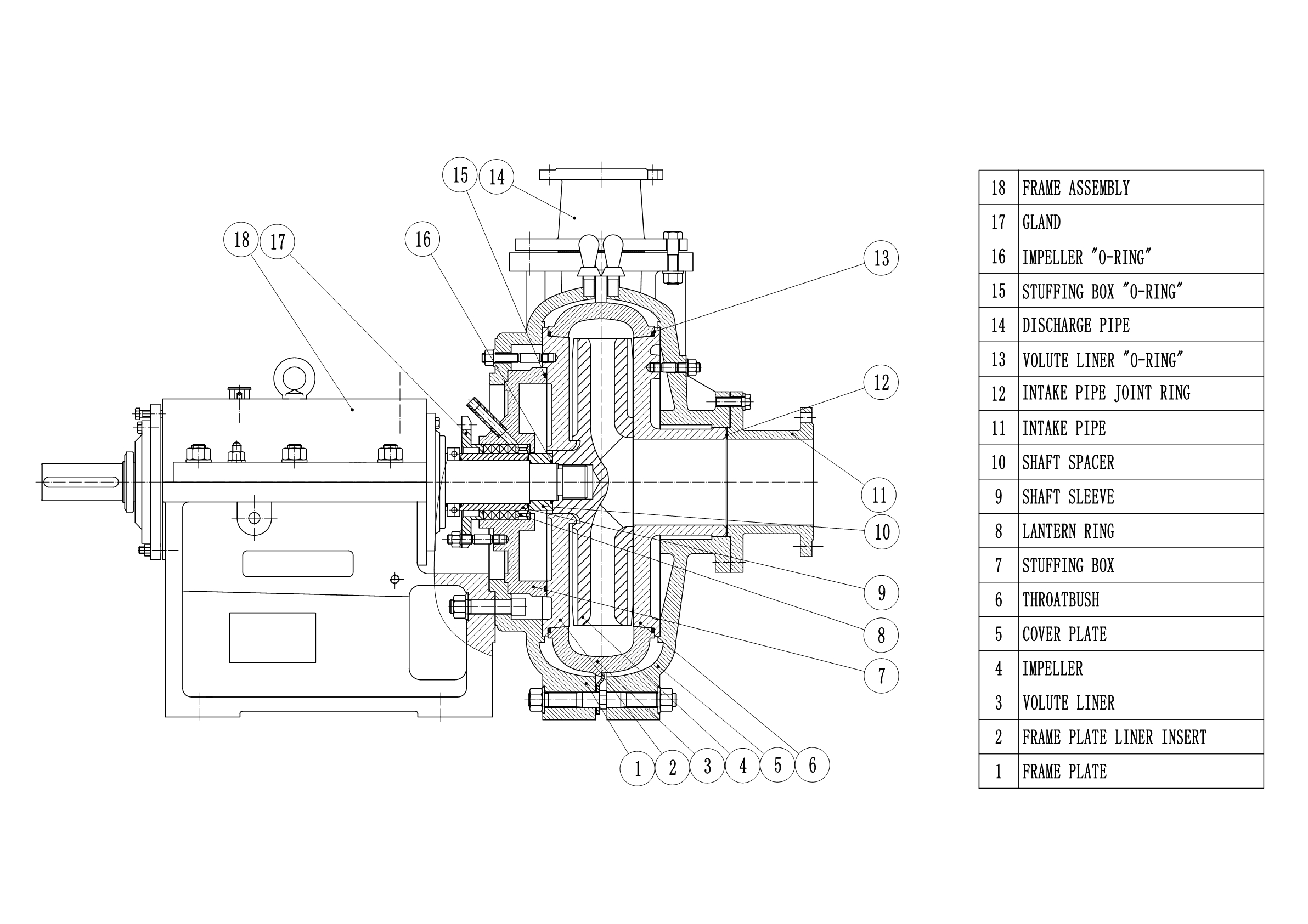 Pump Selection Chart: