LV(R) Vertical Sump Pump:
LV(R) slurry pumps are designed for handling abrasive and corrosive slurries whilst submerged in sumps or pit. The pump has no shaft seal, easy to maintenance and costless.
Hard metal and rubber parts are optional for different applications and interchangeable. Suit for most applications where sump slurry pumps are needed.
Applications:
The sump pump is widely used in feeding slurries to the hydrocyclone or pressure filter in the mining industry,froth floatation,minerals recycling,mine dewatering,flue gas desulphurization in power plant,coal washing,metallurgy,pulp and paper manufacture,and chemical engineering.
LV(R)Slurry Pump Structure: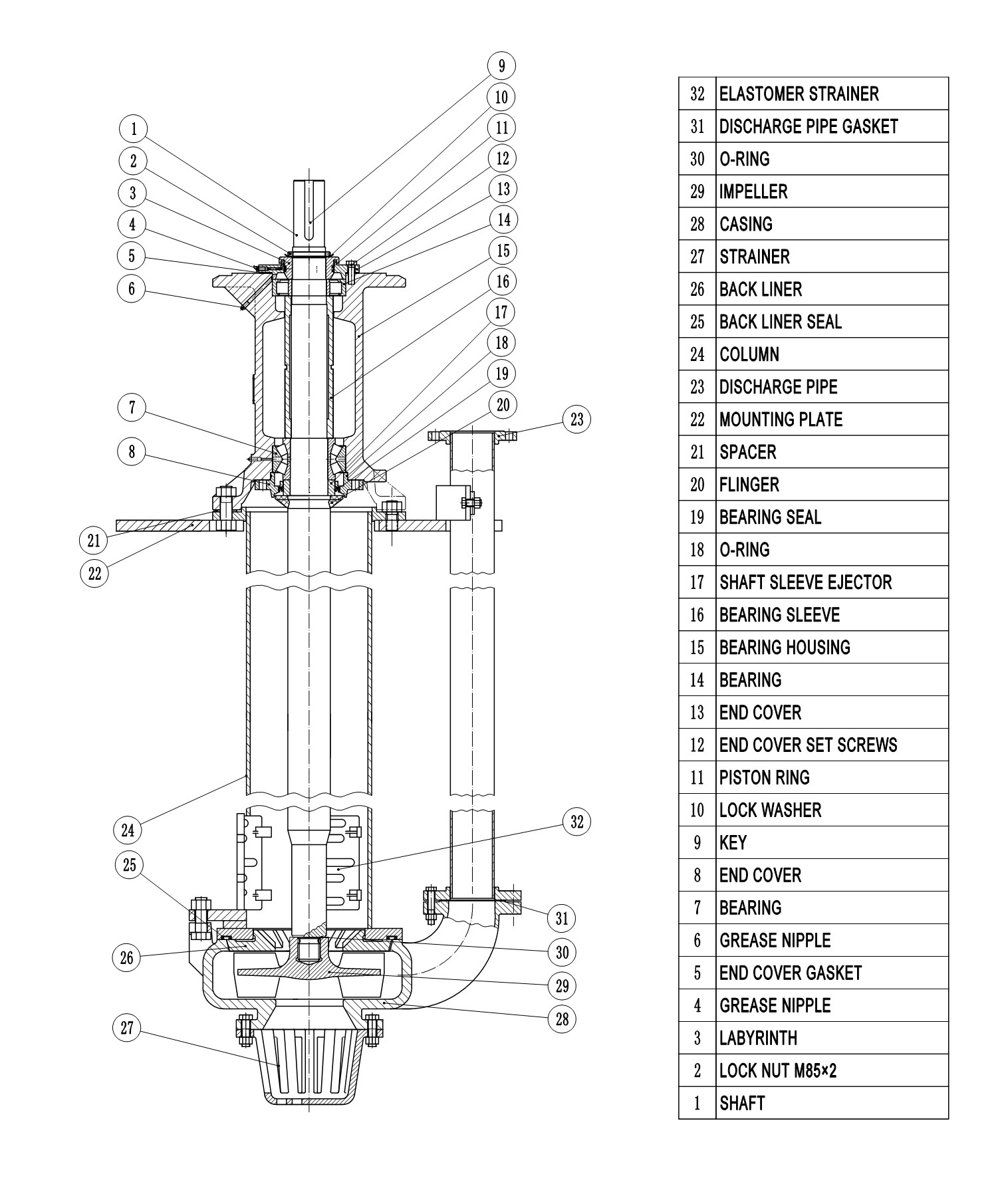 Pump Selection Chart: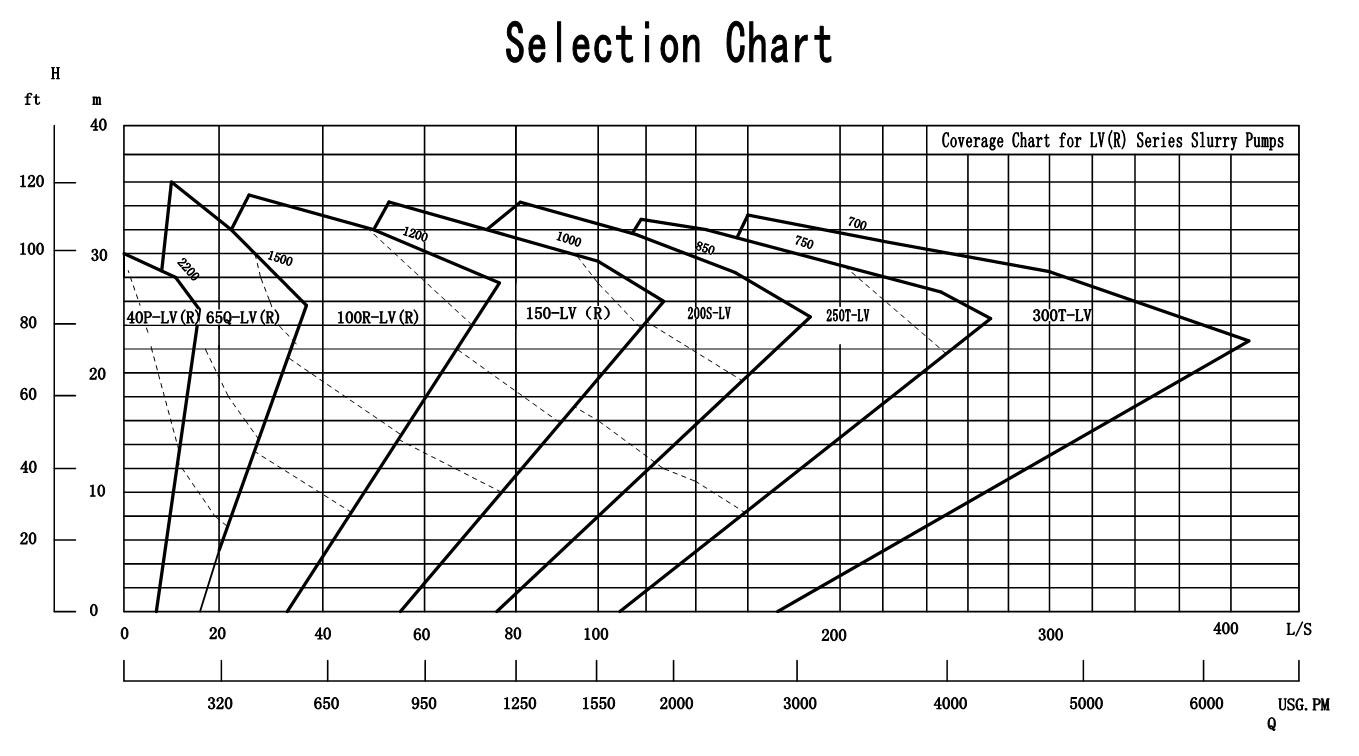 Clear Water Performance: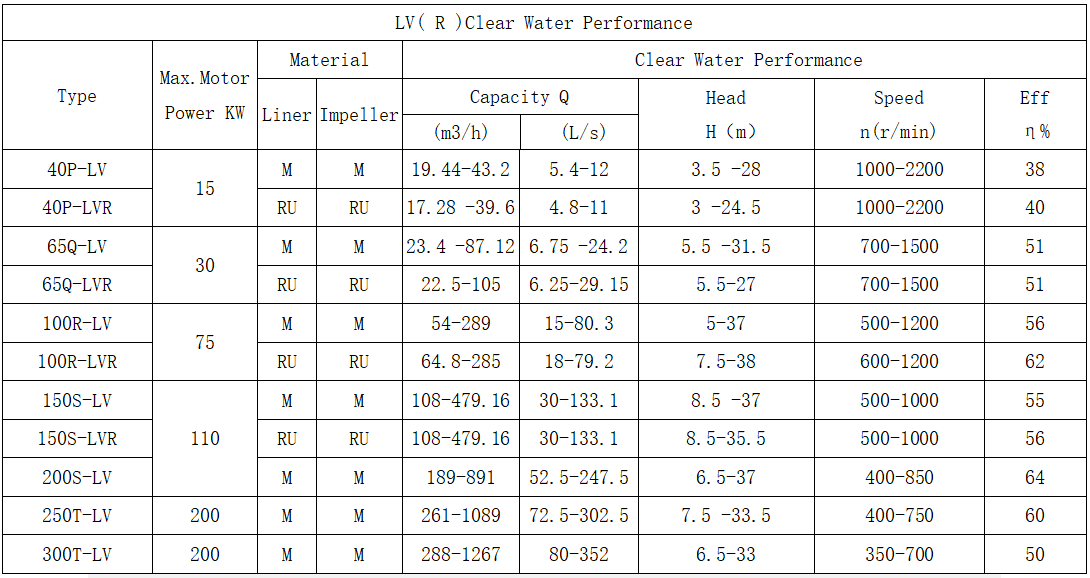 Outline Dimension: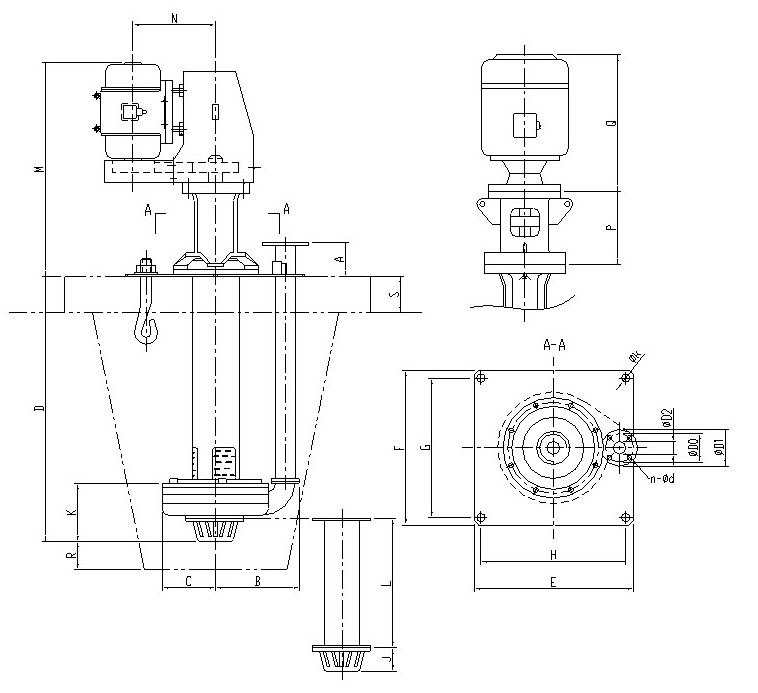 Note:All dimensions are in millineter (mm)