LVF Vertical Froth Pump:
LVF series froth pumps are the latest generation of froth pumps based on the advanced technology at home and abroad.This series of pumps is mainly used to transport foam slurry.They could eliminate the froth in the slurry in running and work normally even if the feeding slurry is not enough.LVF pumps are the ideal products to deliver the frothy slurry,especially in the flotation technique process.
Froth Pump Features:
Double casing structure,no need for any shaft seal and sealing water,High efficiency,wear resistant,stable performance,easy assembly,good ability to break the froth,and be driven with belt.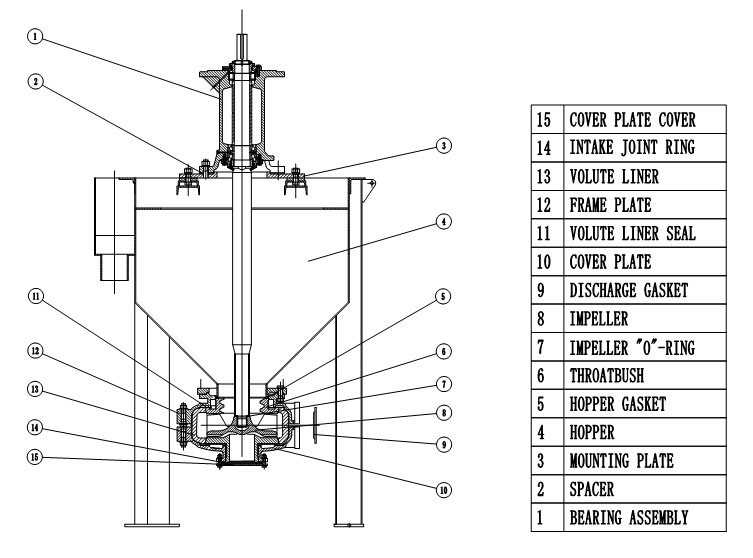 Typical Application:
It is used widely in the metallurgy,minerals,coal washery,chemical and other industrial departments,suitable for handing the abrasive and corrosive slurry with the froth.
Pump Selection Chart: