LS(G) Gravel & Dredge Pump:
Type LS(G) sand gravel pumps are designed to handle very large particles for gravel and dredging operations.Gravel pump is single-stage single-suction horizontal centrifugal pump,connected by belt.It is light,good anti-cavitation performance and easy to install.It is applied to conveying of sands,mud and slurry with bigger solid particles.
Applications:
Usage of versatile wear-resistant and corrosion-resistant materials allows LS Series slurry pumps to service in various industries, help to reduce operation cost and down time. Applicable especially in slag delivery, dredging, coal washing etc.
Typical Application:
Sand Excavation
Coal Washery
Power Plant
Mineral Processing Plants
Other industries
Clear Water Performance: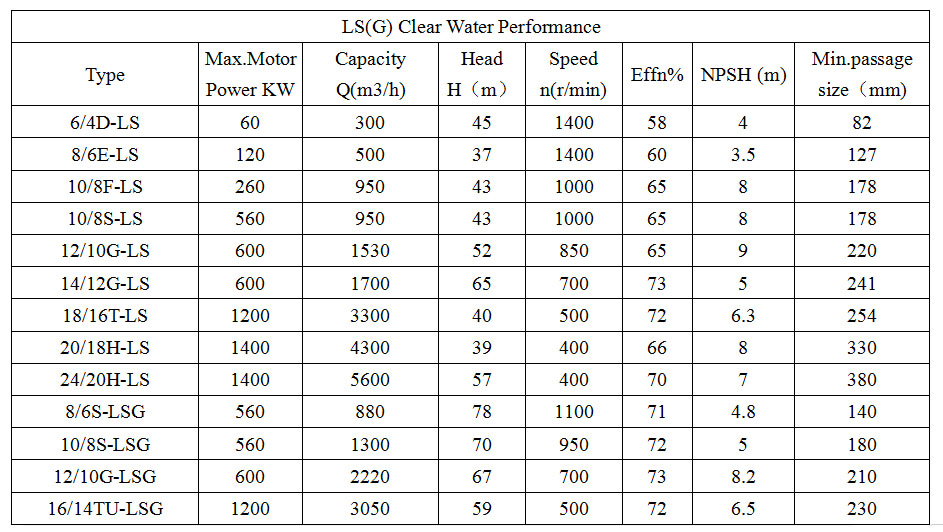 LS Sand & Gravel Pump Structure: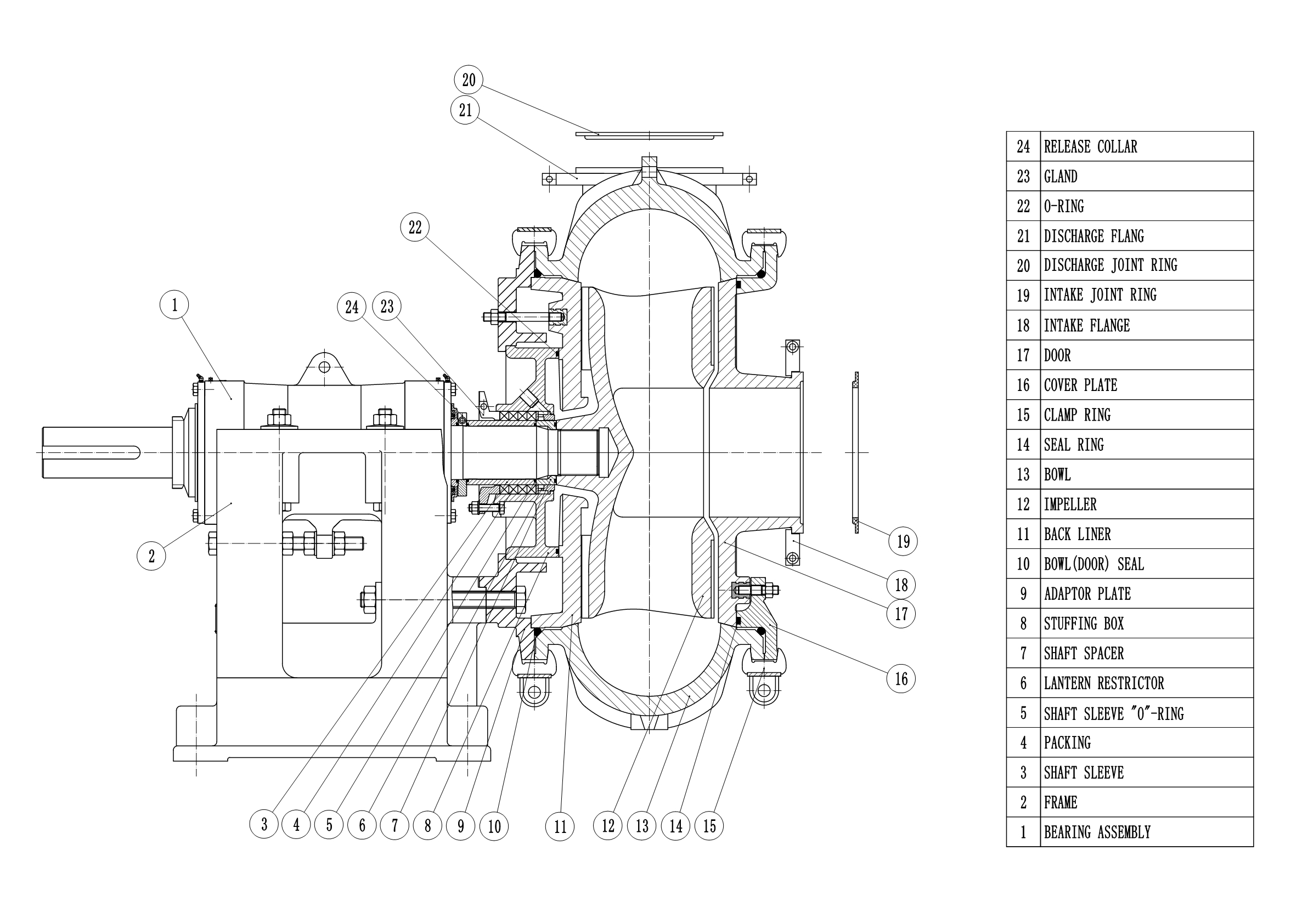 Pump Selection Chart: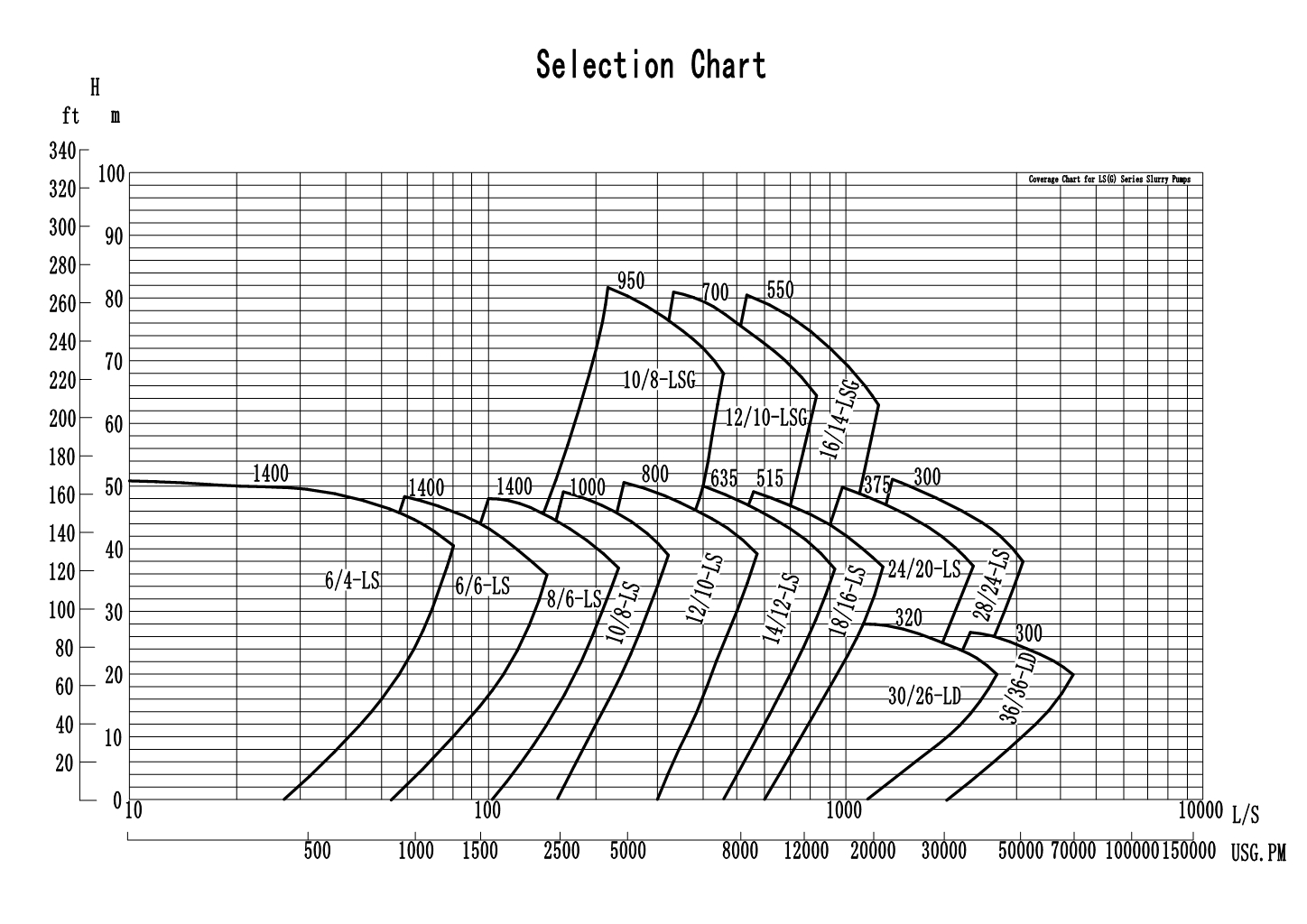 Outline Dimension: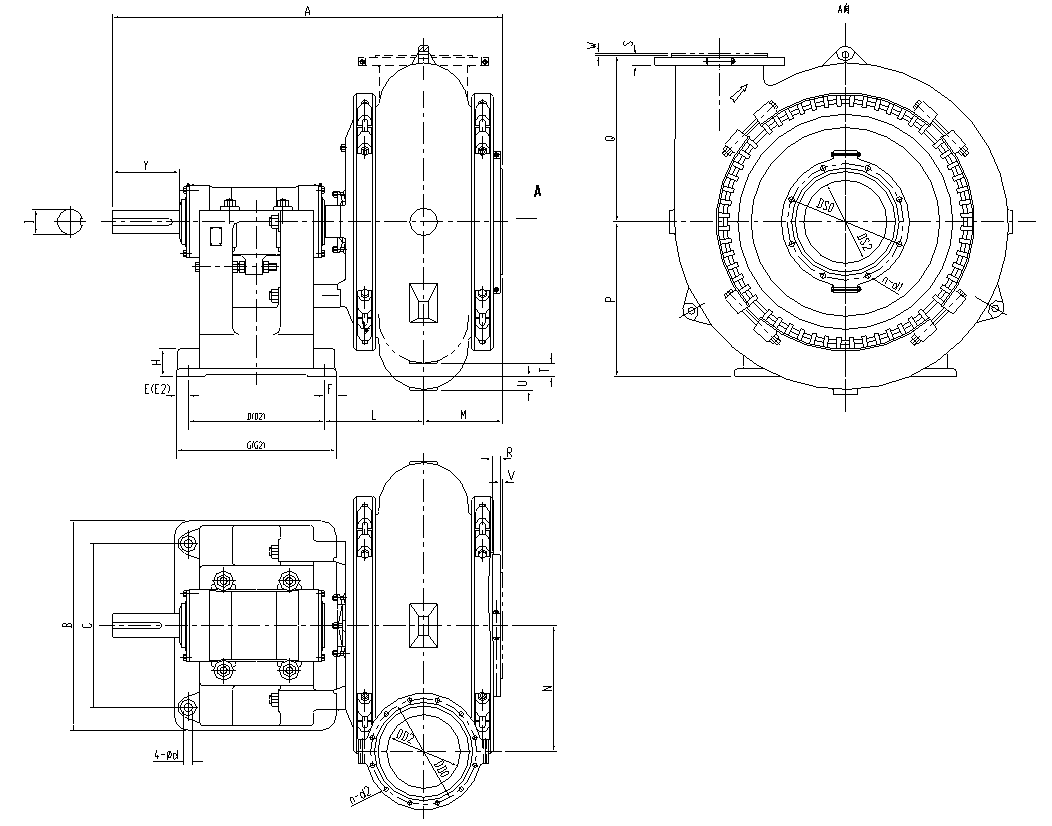 Note:All dimensions are in millineter (mm)