LL(R) Light Duty Slurry Pump:
LL(R) hard metal light to medium duty slurry pumps are designed for continuous slurry handling applications where a large flow at a low to medium head is required. Especially for medium abrasive and lower solids concentrations applications. Similar in structure to LH pump, LL(R)pumps are small size and relatively economical to handle mild slurries.
Typical Application:
Series LL(R) slurry pumps are widely used in the mining, coal washing, power plant, metallurgy, petrochemical, building material, dredging, and other industrial departments, etc.,resulting in low operating cost, as well as minimized maintenance and down time.
Pump Selection Chart: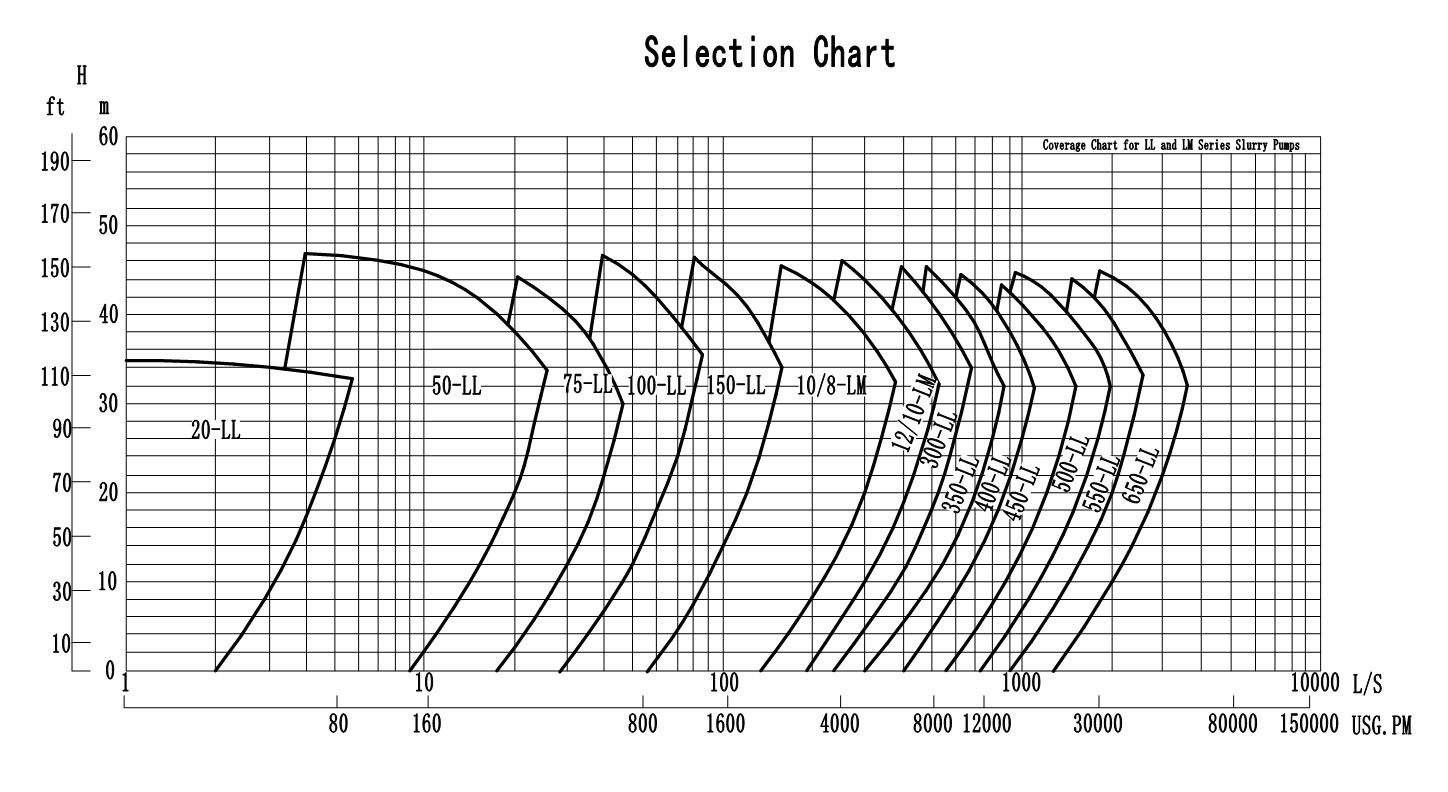 Clear Water Performance: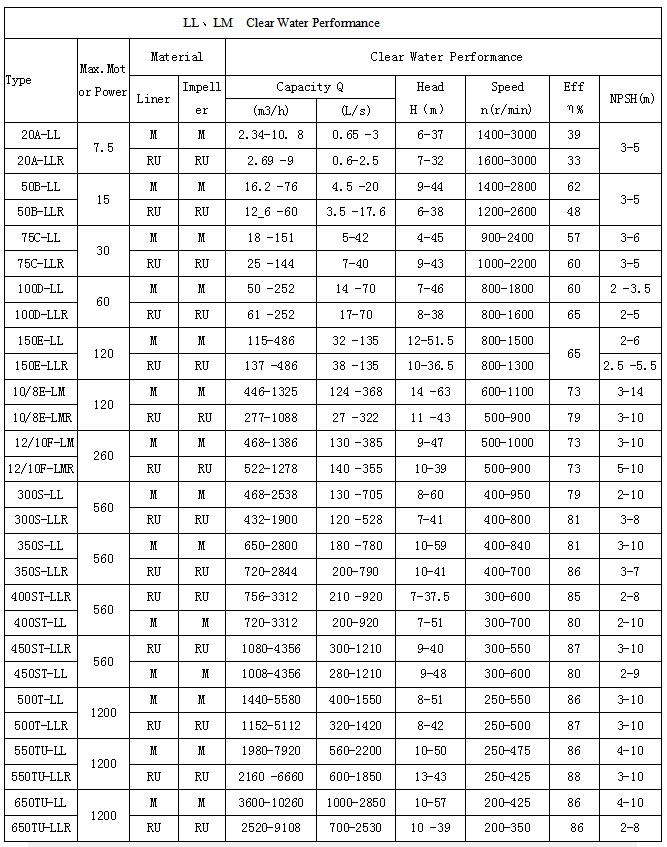 Outline Dimension: