LHF(R)/LLF(R) Froth Pump:
LHF(R)/LLF(R) Slurry pump is horizontal froth slurry pump. its application is pumping slurry with obstinate froth. of a special design-inducer blade impeller to solve this problem easily.Take a small bulk ,high efficiency.Special froth impeller with large inlet size, this benefit to the large size solids come There is difference between pumping froth slurry and normal slurry.LHF slurry pump of high performance to pump high viscosity slurry.LHF(R) pumps are converted from LH (R)pumps, LLF(R) pumps are converted from LL(R) pumps.
Typical Application:
The born of froth pump solve the two problems in mining: froth, high viscosity liquids.
This pump can be widely used in copper mining, alumina mining ,ore.
Froth Pump Structure: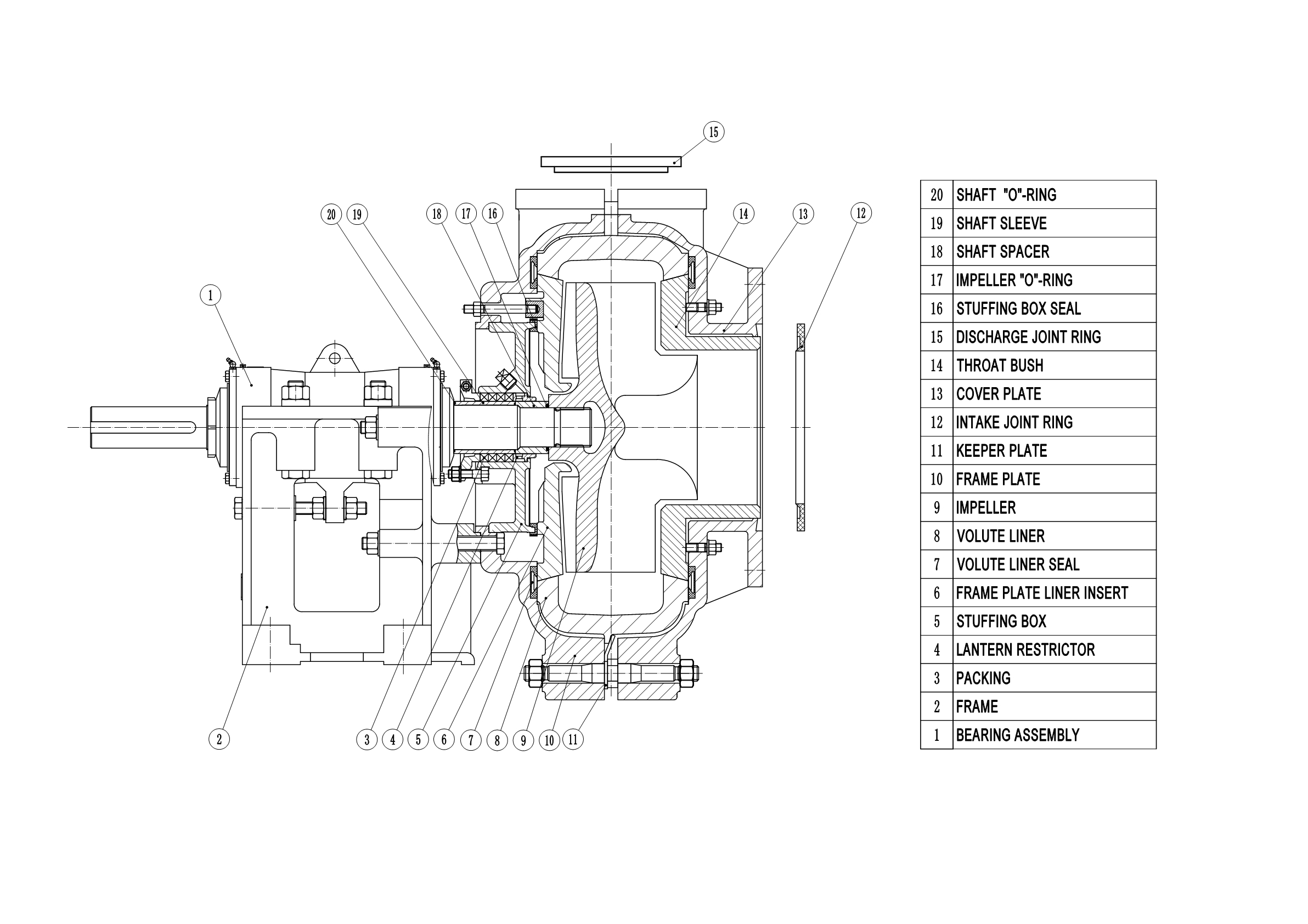 Pump Selection Chart: